About inFormed Consent
inFormed Consent provides a solution for physicians to document communications and explain surgical procedures to patients. Ensuring a consistent and comprehensive explanation of all of the elements of a proposed surgical procedure increases patient satisfaction and understanding.
Meet our Leadership Team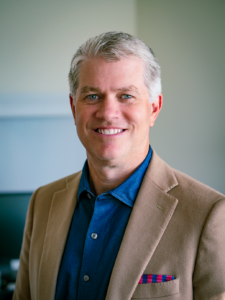 Dr. Dan Kloster
Dr. Dan Kloster was fellowship trained in chronic and cancer pain management from Harvard medical school at Massachusetts General Hospital. He received a BS in biology from the University of Minnesota and his MD from the University of Kansas. He has taught interventional pain techniques for several medical corporations, and has been involved in physician education for many years.
He has been passionate about bridging the education between physicians and patients. Through this passion, he developed inFormed Consent. inFormed Consent is focused on educating patients and families and giving them a clear understanding of their medical procedures. Dr. Kloster believes this education will help patients become more comfortable and accepting of medical procedures.
Jason Penrod
Background in brand experience, product development, business operations, data analytics, and technology solutions. He works today as a business and creative consultant helping companies create value from innovative ideas. Also trained as a photographer and multimedia content producer. He spent a number of years creating media for Hallmark Cards in Kansas City.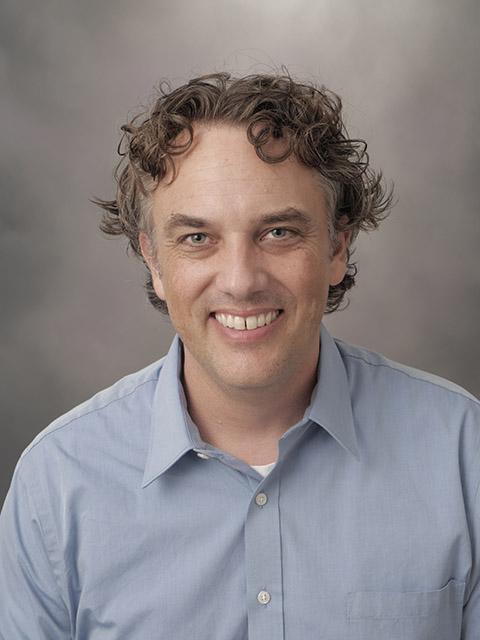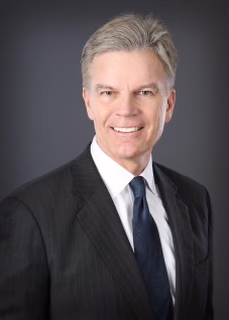 Brad Hancock
Brad Hancock was named CEO of inFormed Consent in December of 2021. He has over 25 years of senior management in domestic and International roles for Johnson and Johnson, Medtronic and St. Jude Medical. Mr. Hancock served as the Vice President of Sales for Medtronic's Spinal and Neuromodulation during his 19 year career with the company.
He served as the Vice President and General Manager of St. Jude's International Neuromodulation division where he held responsibility for launching spinal cord stimulation and deep brain stimulation therapies in Europe and Asia.
Prior to inFormed Consent he held roles in Sales and Marketing supporting the US launch of the Prometra therapy for Flowonix Medical. He holds a BS in Business Administration form Miami University, Oxford Ohio.
Matt Schram
Medical sales/sales management industry veteran with over 30 years of experience selling to physicians and hospital systems, as well as significant experience in patient outcomes-focused areas of medicine.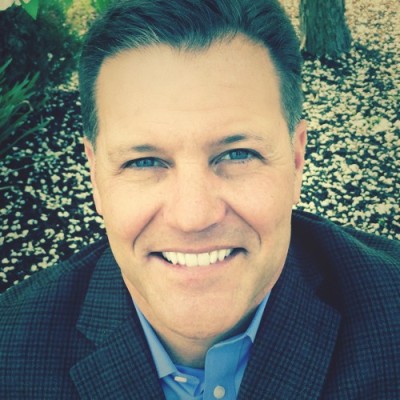 Meet our Advisors
Dr. Douglas Beall

Douglas P. Beall, MD, attended medical school at Georgetown University School of Medicine in Washington, DC, and completed his residency at The Johns Hopkins Hospital in Baltimore, Maryland and a fellowship in Musculoskeletal Radiology at Mayo Clinic in Rochester, Minnesota before entering the US Air Force as Division Chief of Musculoskeletal Radiology. Following his service as a Major in the US Air Force Dr. Beall was chief of Musculoskeletal Radiology and Fellowship Director at the University of Oklahoma prior to entering private practice as the Chief of Services. He is board-certified in Diagnostic Radiology, has an added fellowship in Musculoskeletal Radiology, is a Diplomate of the American Academy of Pain Management and is a Fellow of the Society of Interventional Radiology and Interventional Pain Practice and board certified by the World Institute of Pain. He is currently in private practice focused on interventional pain management and orthopedic imaging.
Dr. Timothy Deer

Dr. Deer founded the Spine and Nerve Center of the Virginias in 1994. The Center has grown to offer treatment to not only West Virginians and Virginians, but also to many patients from throughout the United States, and those who travel Internationally for groundbreaking interventional treatments often pioneered with the help of the team at our facilities. Dr. Deer has led a revolution in interventional spine and nerve care by teaching thousands of physicians an algorithmic approach to care including methods that are less invasive at a lower risk for complications.
Dr. Deer completed his Medical Degree at West Virginia University where he finished first in his class. He currently holds the position of as a Clinical Professor of Anesthesiology at WVU and is active in teaching medical students
Dr. Ralph Rashbaum

Dr. Rashbaum received his medical degree and graduated with honors (Alpha Omega Alpha) from the Chicago Medical School in Chicago, IL. He completed his internship and surgical residency at Strong Memorial Hospital in Rochester, NY. At the University Hospital of Cleveland, in Cleveland, OH, Dr. Rashbaum completed his residency and separate post-residency training in the Spinal Cord Injury Unit. Thereafter, he advanced his knowledge, skills, and experience under the tutelage of Dr. Richard Rothman and Frederick Simone at Pennsylvania Hospital in Philadelphia.
Dr. Usman Latif

Dr. Latif trained in Anesthesiology at Johns Hopkins Hospital, where he also served as a Chief Resident, before completing an Interventional Pain Fellowship at the Harvard Medical School / Massachusetts General Hospital program. Earlier in his career, he attended medical school at the University of Kansas, trained in Internal Medicine at Wake Forest University, and then served as faculty at Yale-New Haven Hospital while he also taught at Yale Medical School and ran Phase I clinical drug trials at the Pfizer Research Unit. He earned an MBA and held principal roles in multiple technology ventures, before retraining as an anesthesiologist. He later earned a certificate in Value-Based Healthcare Delivery at Harvard Business School and has worked on national initiatives surrounding the Perioperative Surgical Home.

Dr. Latif is a board-certified Interventional Pain specialist with a focus on innovative applications of neuromodulation and minimally invasive surgery for the treatment of pain. He was a founding member of the Board of Directors of the American Society of Pain and Neuroscience, has lectured at the national and international level, engages in clinical research, reviews for leading journals in the field, and has authored multiple book chapters on pain-related topics.

He serves as faculty at the University of Kansas Hospital and is Director of the Division of Advanced Analytics and Informatics with a focus on leveraging disparate data sources to develop business, clinical, and research intelligence with the aid of cutting edge technologies including machine learning, predictive modeling, and AI. He is co-founder of two data technology companies which focus on applications outside the healthcare sphere and strive to come up with machine-based solutions for problems which are typically heavy on human capital. Being able to develop, implement, and actually deploy this technology is a unique skill set differentiated from research in these areas. Having managed large tech teams, Dr. Latif has a deep knowledge of project management, QA, UI, UX, backend, integration, and troubleshooting innovative solutions to difficult problems.

He has served as an investigator for multiple medical device and drug trials and continues to engage in clinical and data-based research. With a strong track record in product development, and multiple patents pending, Dr. Latif enjoys taking ideas from concept to prototype to FDA approval. Dr. Latif works as an expert consultant for multiple device companies, has testified for the Pew Charitable Trusts to develop federal legislation to reduce drug shortages, and worked on a Congressional focus group to address the opioid crisis.
Dr. Stephen Hochschuler

Dr. Hochschuler was a founder of the Texas Back Institute.

Founding Board member of The American Board of Spine Surgery and The American College of Spine Surgery.

Founded Back Systems Inc, a risk management company and Comp Train, a workers compensation PPO.

Chairman of the Board of Innovative Spine Technologies.
Dr. Ellen M Yetter

Diagnostic Radiology, Interventional Radiology
Dr. Kenneth Cho

Chief, Interventional Radiology at EINSTEIN MEDICAL
Dr. David W Anderson

Dr. David Anderson is a board-certified, fellowship-trained orthopedic surgeon practicing with Kansas City Joint Replacement and Sports Medicine.
Dr. Gregory P Lynch

Dr. Gregory Lynch is a board-certified orthopedics and sports medicine specialist. He specializes in the treatment of sports injuries of the shoulder and knee.
Dr. Alexander Bailey

Dr. Bailey specializes in Orthopedic Spine Surgery, with 100% of his practice focused on the non-operative and operative treatment of cervical, thoracic and lumbar spinal disorders.
Bruce Keplinger

Bruce Keplinger is a founding member of Norris Keplinger Hicks & Welder, L.L.C. practicing all types of civil litigation, but specializes in professional malpractice defense.
Dr. Grace Shih

Dr. Shih is a professor of Anesthesiology at the University of Kansas Medical Center. She is board-certified and serves as the Director of Obstetrics Anesthesiology.
Contact Us Today for a Free Demo!