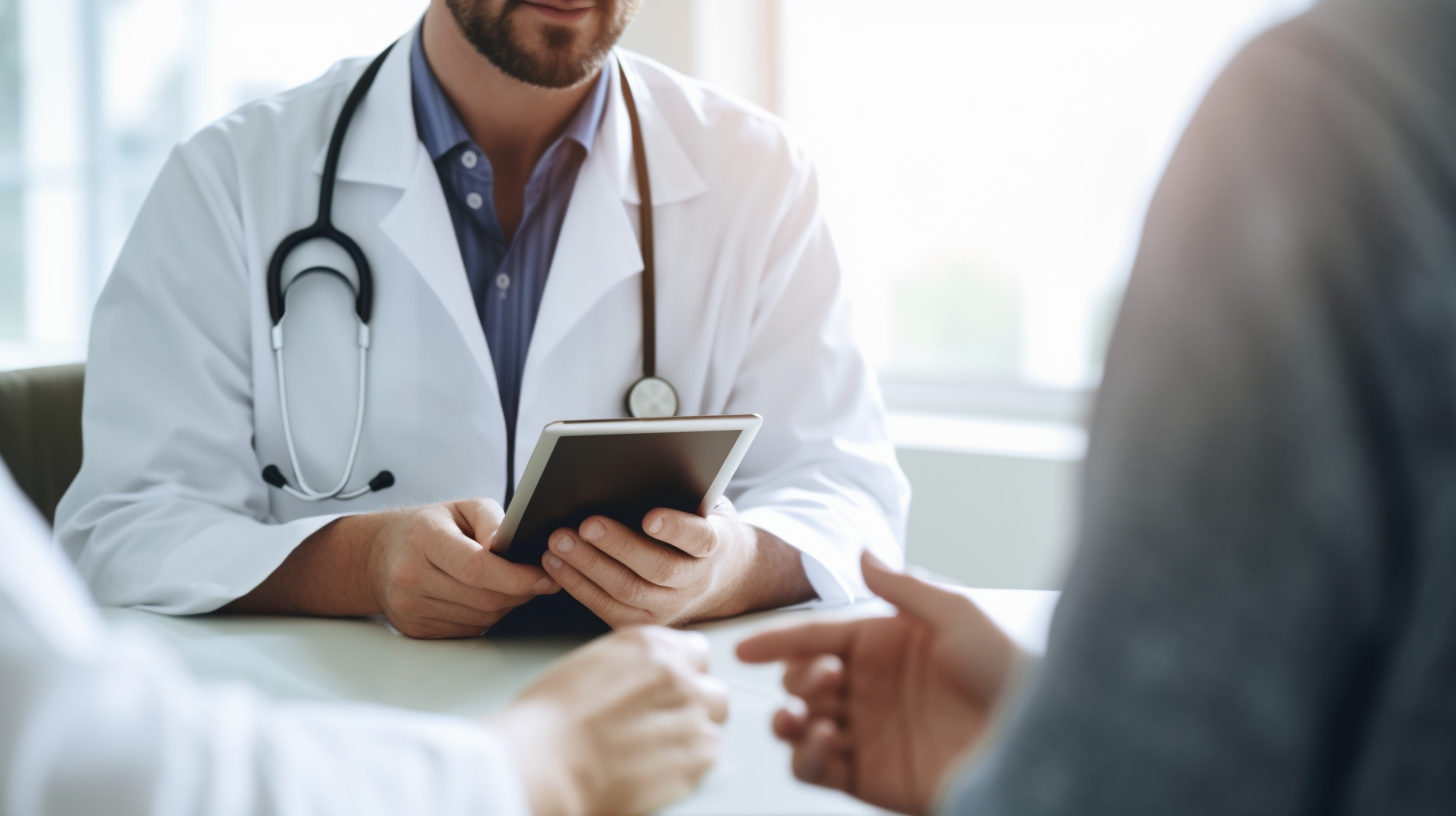 inFormed Consent
A cloud-based digital solution that efficiently delivers consistent and easy to understand information to patients.
What Our Solution Provides
Our solution delivers an easy-to-understand tablet application that gives a video explanation of hundreds of medical procedures.
Each consent is delivered in an easy to understand video
The patient can pause at any point during the video to ask questions
Patented process for ensuring the patient has viewed the video
Digital signatures from the patient and physician
Archived for physician or patient review
Consistent Patient Experience
Standardized Messaging for all Providers
Pre-Appointment Education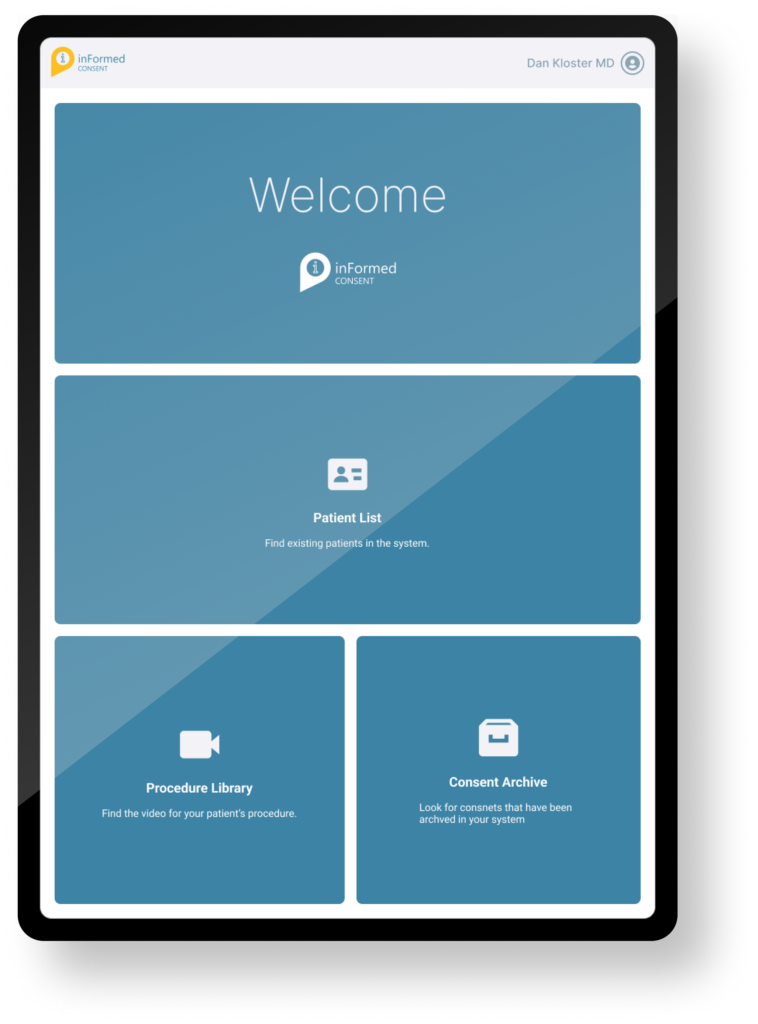 ---
"A challenge physicians face today is the fact that patients remember as little as 25% of the information presented by their physician in an informed consent discussion. This leads to higher levels of anxiety and frustration from family members seeking to understand the aspects of a proposed surgical procedure. The informed Consent App is designed to allow patients to watch a recording of their consent discussion in the privacy of their home and share the video with family members and caregivers."

Dr. Dan Kloster
---
Our Specialties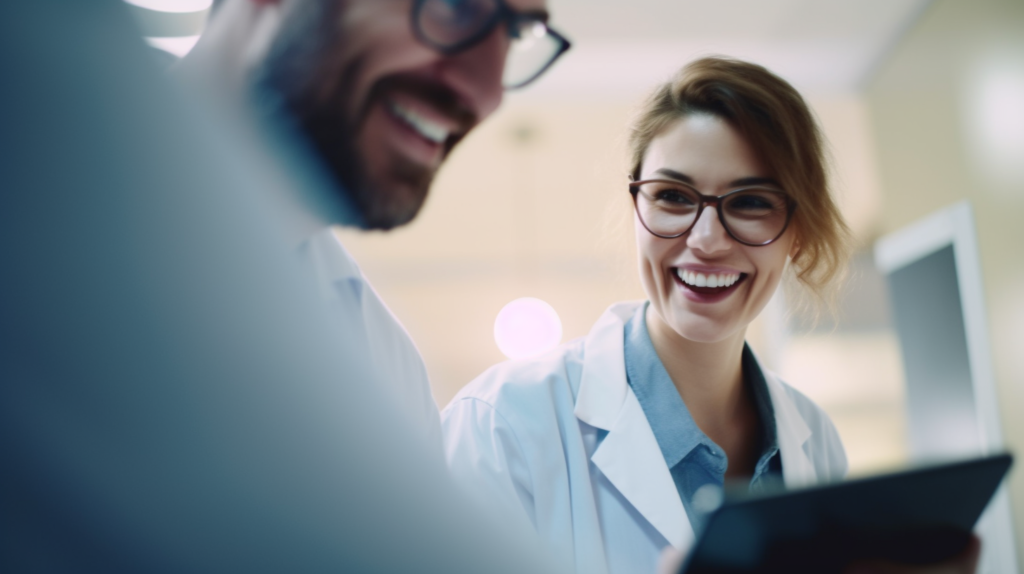 inFormed Consent has an extensive library of procedure consent videos already created for the following specialties:
Spine
Ortho
Pain Management
Bariatric
Interventional Radiology
Plastic Surgery
Anesthesia
Regenerative Medicine
---
inFormed Consent and Malpractice
Reduced Exposure to Litigation
With over 25% of cases involving communication claims related to a lack of informed consent, we believe there is an opportunity to provide physicians a cost-effective solution to mitigate exposure to litigation.
Mitigate Malpractice Premiums Increase
With premiums increasing at the fastest level in years physicians can often receive discounts when implementing sound risk mitigation strategies
Improve Patient Satisfaction
Improved satisfaction and understanding scores can be linked to a reduction in the likelihood a patient will sue their physician for a malpractice claim.
---
Why is a better informed consent process needed?
Patients have poor recollection of the risks associated with surgical procedure

Study by the Women's College Hospital Research Ethics Board between August 2107 and May 2019
Key Findings
Patients have poor immediate memory of the major risks associated to ISB disclosed during the informed consent discussion.
Under the present study conditions, the validity of the informed consent process for patients undergoing ISB may be undermined.